On the 2 of June, the 17th Bizon-Track-Show tractor races will be held in Rostov-on-Don. We invite agricultural enterprises to take part in a unique sports feast. We will be glad to see the machine operators of Russia, countries of near and far abroad among pilots tractor all-around.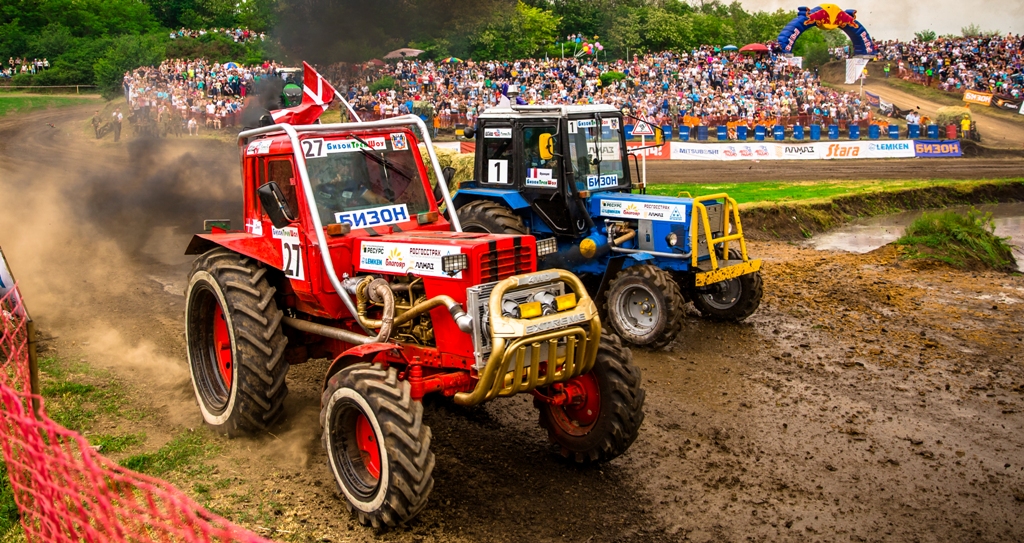 On the Bizon-Track-Show 2019, rural machine operators will again compete for the title of the best tractor racer. There are eight stages of intense struggle ahead! Trampolines, steep slopes and rises, risky high-speed sections…
Compete with the best machine operators, glorify your agricultural enterprise and get as a reward modern tractor! The event will cover the largest Russian and world mass media. You will see tens of thousands of fans and millions of viewers.
The finalists of the competition will be awarded three tractors and agricultural equipment. Main prizes for farmers will provide the Government of the Rostov region.
Information about the rule of competition, the technical equipment of tractors and the application form for participation, see page Bizon-Track-Show 2019