On October 14, the traditional sports and technical festival «Motorist and Service Mechanic Day» (held since 2004) was held at the agrotechnological holding «Bizon». 42 specialists and 30 service mechanics tested themselves in high-speed maneuvering in cars and a professional skills competition.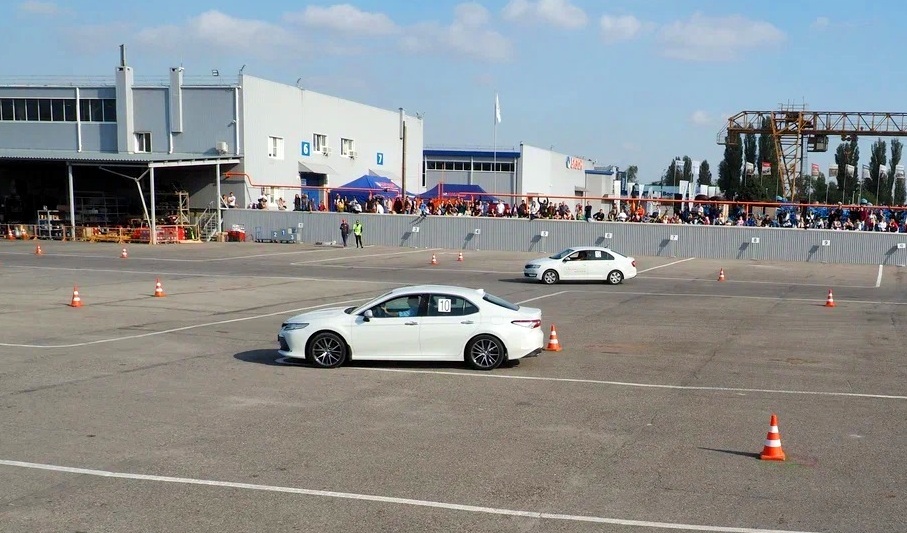 «Snake», «parking in boxes», «police turn», «high-speed section»… The employees immediately surprised us with their good driving skills. The riders started in pairs — 31 men and 11 women separately. Elimination game from the second stage. Everyone tried to reach the finish line first, without hitting the cones, performing the figures correctly, without disturbing the finish line with the «base». On steep turns, the participants had to show not only the best time, but also the accuracy of vehicle control.
In the competition for service mechanics, ten teams representing the holding's service centers in the Rostov region, Krasnodar and Stavropol territories competed against each other. The service crew competition included three tests, during which the craftsmen had to demonstrate technical skills and intelligence. First of all, all the mechanics performed an impromptu disassembly of the gearbox and assembled the electrical circuit. Then five crews in service vehicles «reached the field along narrow roads and put out the fires». At the finishing stage, two teams raced a pedal car, a loader, a trolley, two tractors, an excavator and a car.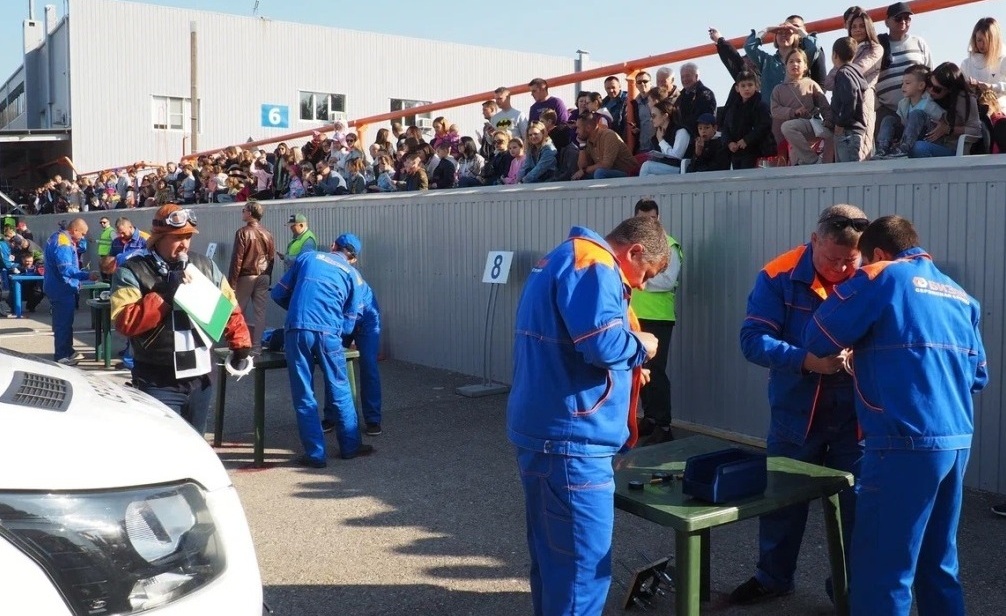 In the non-competitive category «Blind Race», four drivers demonstrated figure driving while blindfolded. Their actions were controlled by navigators — girls from among the spectators, who suggested the way to the microphone. Single races of crews, against time and mutual understanding.
The team competitions were also spectacular and unpredictable. Five teams took part in the pair relay races. Each contains four cars, four men and one girl. Start, performing complex, driving elements, changing car and driver. Much depended not only on speed and accuracy on the track, but also on the speed of transferring passengers from car to car. The task was complicated by the transportation of voluminous luggage and a large polar teddy bear.
The culmination of the sports festival was the final competition of motorists and service specialists. The stubborn struggle did not subside until the last second. According to the results of the competition, Ulyana Azelis took first place in the women's race. In the men's competition, Ivan Savitskyi won the second victory in a row. In the mechanics' competition, the champions were the «Bizon DST» specialists, who for the third time rose to the highest step of the podium and received the Champion's Golden Cup sticker emblem on the side of the service vehicle.