Knowledge Day is coming! On the eve of the national holiday, a ceremonial meeting was held at the central office of the agrotechnological holding «Bizon» in Rostov-on-Don with the children of branch network employees who completed the 2022/23 academic year on excellent.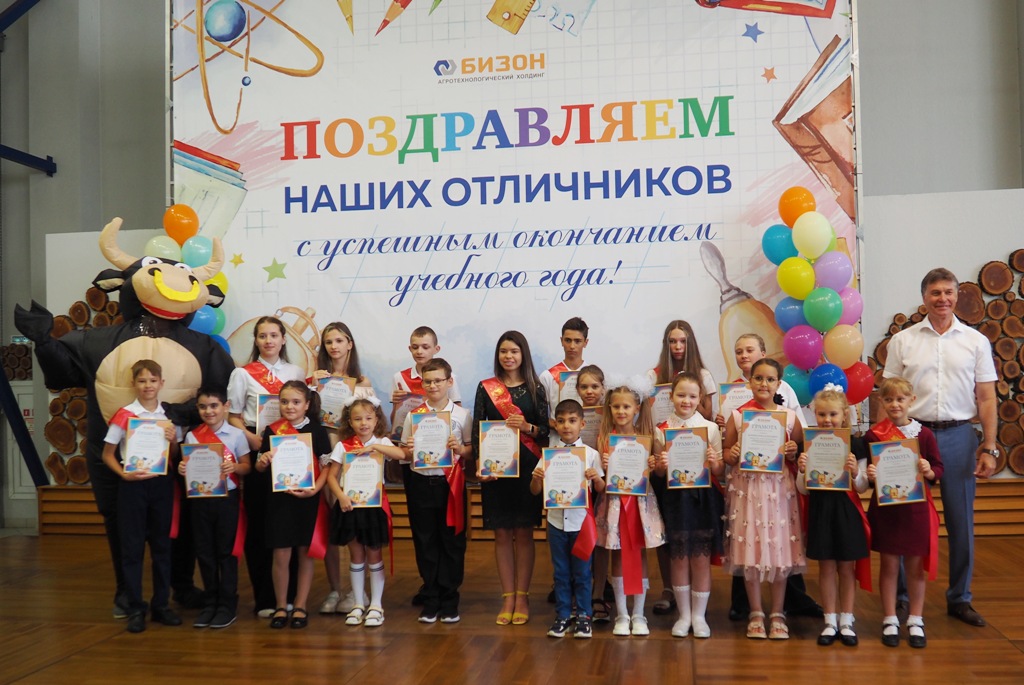 The excellent students were presented with certificates and gifts by Sergei Leonidovich Sukhovenko. The General Director congratulated the children on the upcoming holiday, wished them new discoveries and the highest grades in the new school year, and also gave them a tour of the trade exhibition complex and the museum of agricultural machinery. There were a lot of smiles, bright impressions and surprises!
During the summer, the agrotechnological holding «Bizon» congratulated the best students of the central office, agricultural enterprises and branch network. Today we have 81 excellent students! We hope that next year even more students will receive awards for academic success. By the way, their parents will also be able to celebrate the corporate holiday with the excellent students — by decision of the head of the holding, they are given a day off on this day for the proper upbringing of their children.