The agricultural enterprises «Krasnokutskoye» and «Zarya Dona», part of the agrotechnological holding «Bizon», became leaders in sunflower yield in the Oktyabrsky district of the Rostov region, and also set their own record in the entire history of the farms.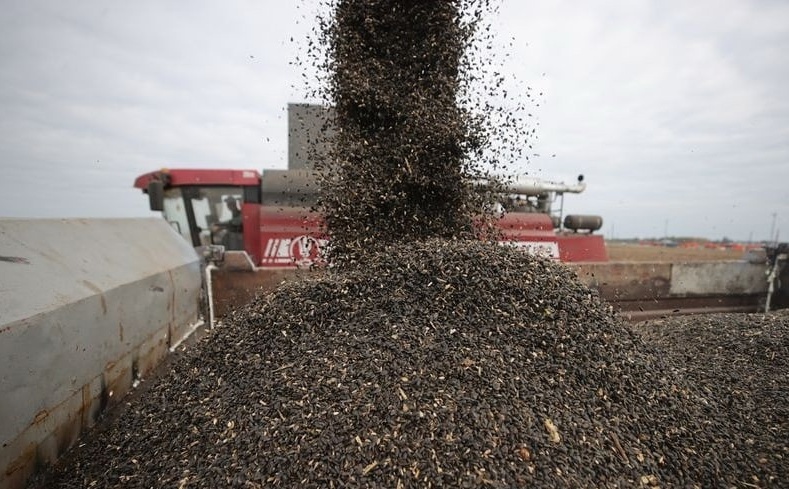 LLC «Krasnokutskoe» collected an average of 31.8 centners of oilseeds per hectare. At LLC «Zarya Dona», the sunflower yield was 29.7 c/ha. The farms allocated 3,264 hectares for the «sunny flower» (lat. Helianthus). For comparison, the average sunflower yield in the Rostov region is 22.2 c/ha, in the Oktyabrsky district — 26.8 c/ha.
«Under the conditions of the Azov soil-climatic zone, we managed to obtain good sunflower yields, — said Viktor Chigvintsev, deputy General Director of the company. — The use of modern technology and new agricultural technologies in the fields played a role. In particular, high-quality crop rotation was used, as well as plant protection products and fertilizers prepared at their own mortar units. Sunflower harvesting proceeded as usual and took about a month».
Let us remind you that our agricultural enterprises also had the best results in the region during the summer harvest. On 8 thousand hectares, winter wheat gave a yield of 55.2 c/ha, spring barley — 51.5 c/ha, peas — 41.5 c/ha, flax — 16.5 c/ha.
Now the holding's farms are sowing wheat — it will occupy about 6 thousand hectares. About 200 hectares are sown daily. 85% of the plan has already been completed. The work will be completed by early November.