For the second year now, the agrotechnological holding «Bizon» has been participating in the event of the Union of Mechanical Engineers of Russia «Week without Turnstiles», aimed at increasing the interest of young people in engineering and technical specialties, forming a system of early career guidance, and increasing the personnel potential of the engineering industry.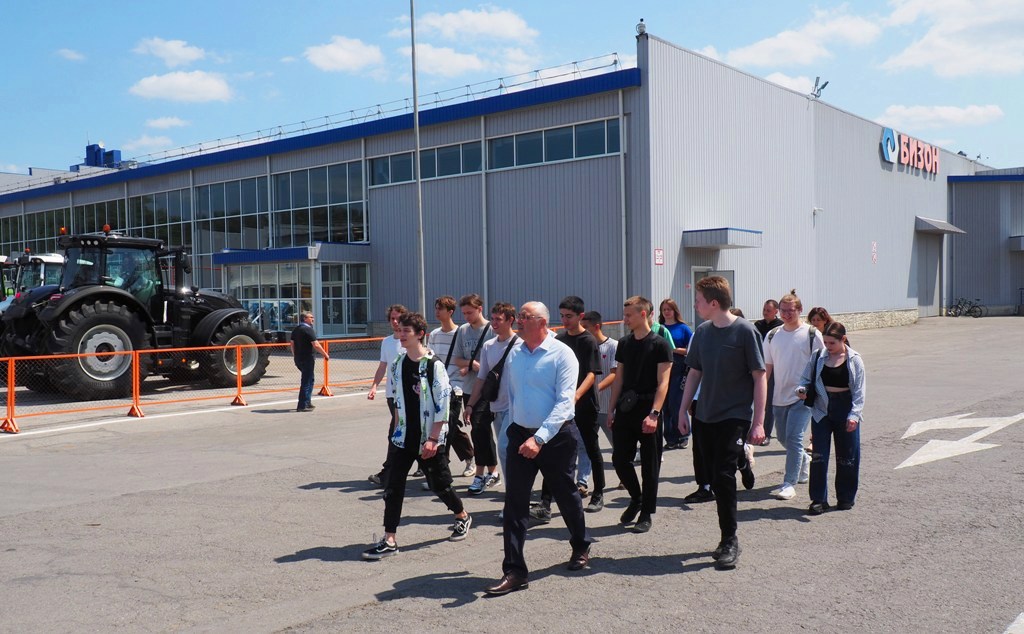 As part of the campaign, our holding introduces schoolchildren and students to the specifics of their work and the working conditions of their employees, talks about the prospects for the development of the agro-industrial complex, modern technologies and the equipment on which some of them will have to work.
During the excursions, guests have the opportunity to study the activities of the enterprise from the inside, communicate with leading specialists, and find out which professions are promising and most in demand today.
In total, during participation in the career guidance campaign, the agrotechnological holding «Bizon» conducted more than two dozen excursions.