Tractors for large, medium and small farms. Hundreds of horsepower under the hood, high intelligence and precise process control. The company Bizon presented to landowners innovative machines for solutions to agricultural problems of any complexity (exclusive dealer of AGCO-RM) on the day of field Fendt & Valtra in Krasnodar region, Pavlovskii area.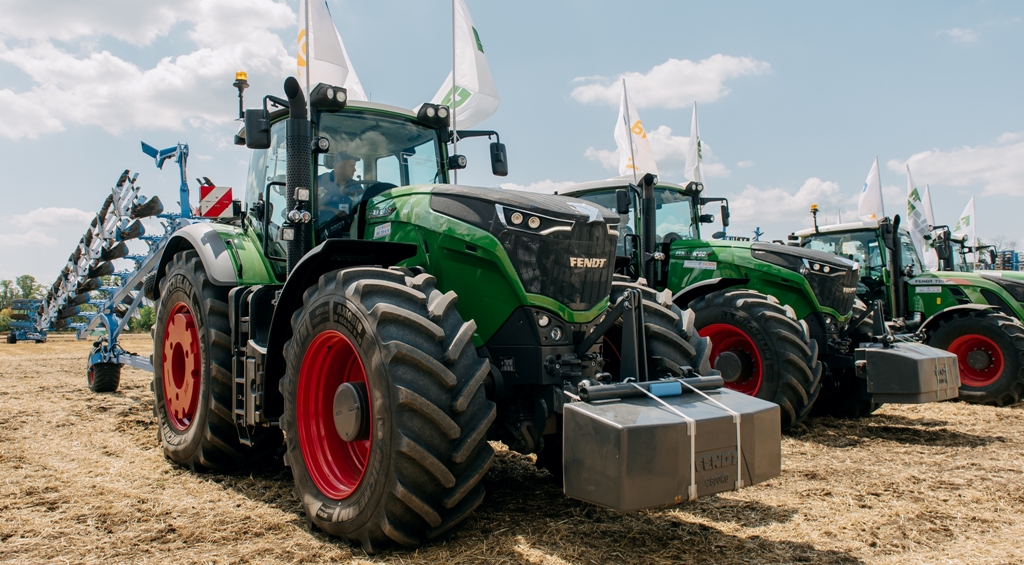 July 24, agricultural workers in the south of country studied the characteristics high-tech German and Finnish tractors Fendt and Valtra. Equipments tested in real field conditions during tillage, sowing, fertilizing and plant protection products in the work on zero, minimal and traditional technologies of agriculture.
— Preparation for the new year begins immediately after the harvest, — emphasized Sergey Sukhovenko, General Director of company Bizon. — Will it be fruitful, in many respects depends from harvesting methods, tillage and sowing methods as well. We have at our disposal world experience, which adapted to domestic conditions and high-quality, highly productive equipment. We strive to help agricultural enterprises renew the fleet of agricultural machinery and take the path effective farming.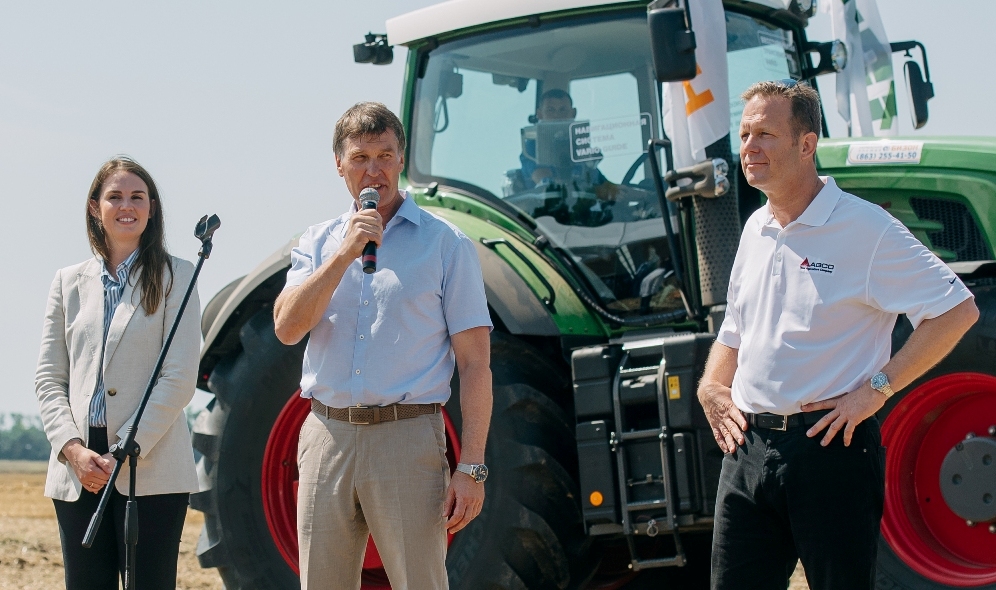 — Today, together with Bizon, we present the best cars of the Fendt and Valtra brands, selected in accordance with the climatic features of the region for maximum meeting the needs of Krasnodar farmers, — said Tatyana Fadeeva, CEO of AGCO-RM. — We are sure that this meeting and demonstrations help our clients to ensure that their business and return on investment are at the highest level.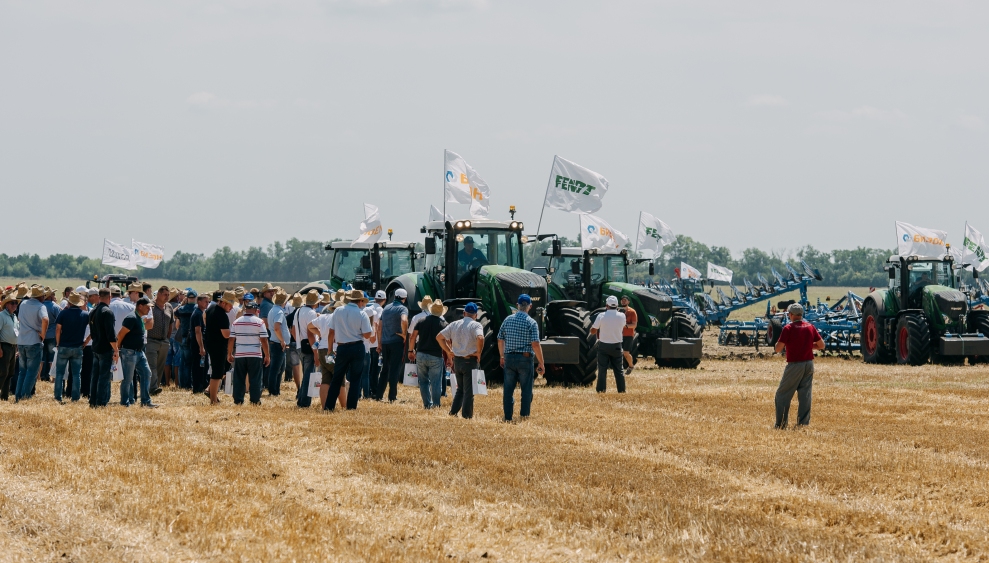 16 tractors with power from 101 to 592 horsepower showed maneuverability, profitability, performance and compatibility with almost all types additional equipment. This will allow them to be used in every farm. In the center attention is not just modern technology of famous brands, but closed technological cycles, taking into account the landscape-specific and wise use of soil resources. Together, they will provide an increase in agricultural productivity and reduce production costs.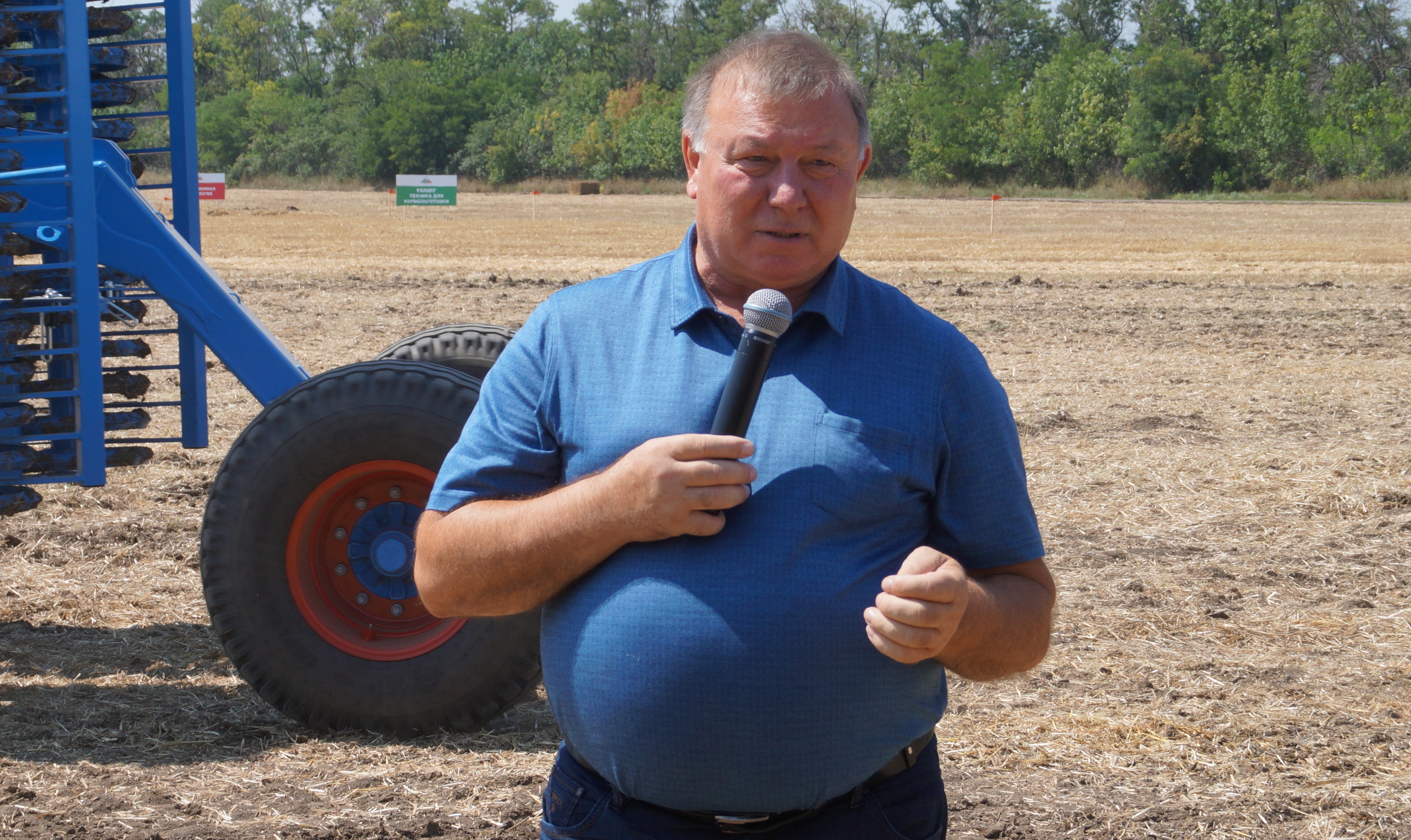 — Since 2006 Fendt has been working on our fields, — said Yuri Lopatko, General Director of LLC Dila from the Rostov region. — The tractor is now in perfect condition. Long paid for itself, thanks to the low cost of ownership. In the spring cultivation of fuel consumes only 3.8 l / ha.
— Over the course of 10 years, Bizon delivered tractors Fendt 720, 933, and 936 to us, — added Andrey Botnar, director of LLC Krylovskoye from the Krasnodar territory. — Many times compared their fuel consumption with other brands and they always turned out to be much more economical.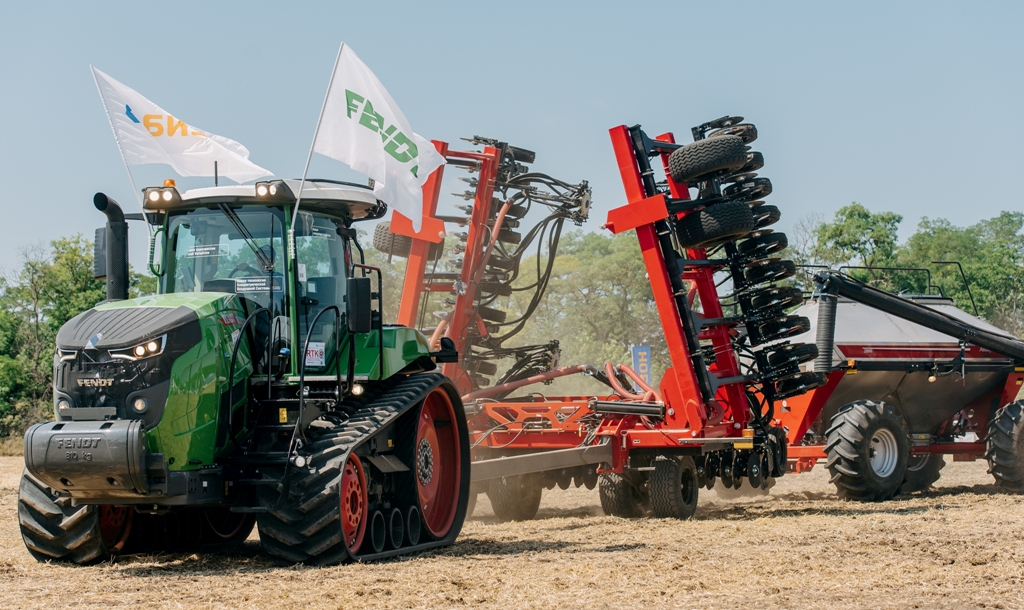 High interest among agricultural workers aroused highly intellectual Fendt 1050 Vario wheeled tractor (517 HP), as well as new items — Fendt 943 tracked tractors MT (430 HP) and Fendt 1159 MT (592 HP). The equipment is equipped with powerful engines that are reliable and have a long service life. The machines are perfect for perform heavy field work and will be very beneficial in exploitation.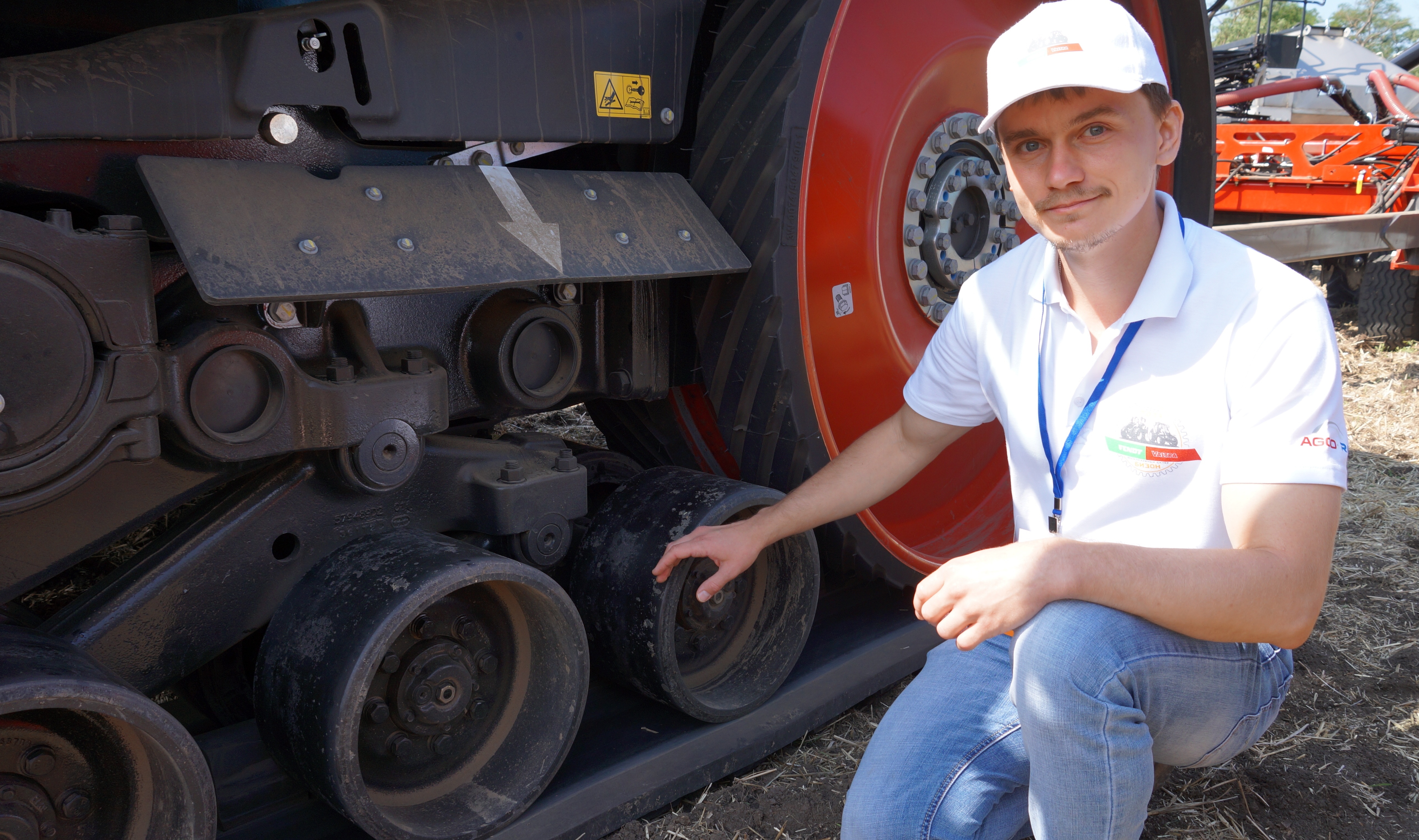 — New items received the fourth generation of the caterpillar module, an upgraded suspension track rollers with two points, as well as an upgraded suspension of the transverse beam, — said Ivan Morzhakov, Fendt Product Manager, AGCO-RM. — This is significantly increases their efficiency: better adhesion to the soil, more transmitted power, less seal. Tractors can work in more severe conditions with minimal slipping. At the same time, fuel consumption is the most efficient. For example, Fendt 943 MT with 12-Heliodor meter disc harrow consumes only 4 L/ha.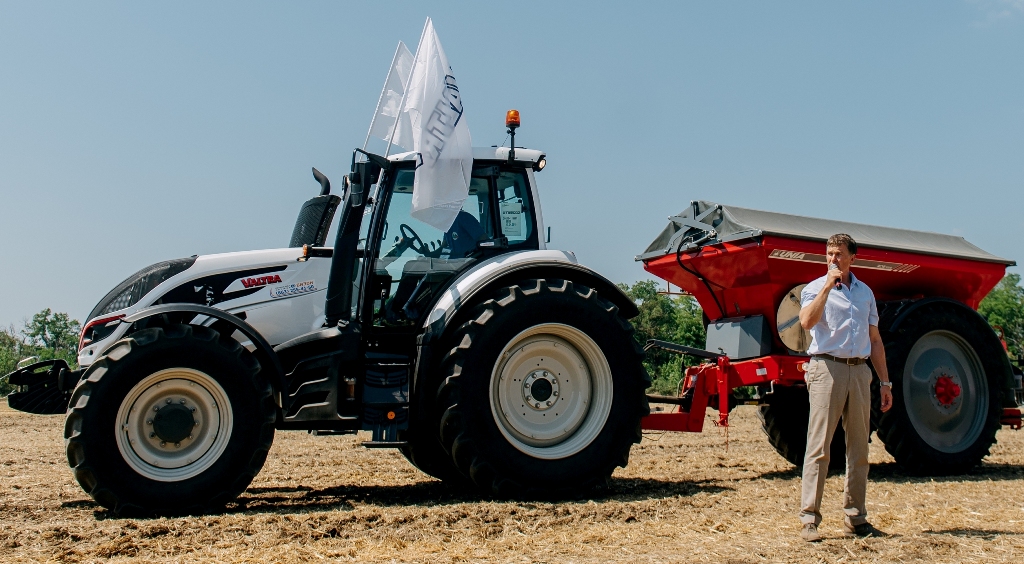 Farmers also looked at Valtra tractors with a power range from 101 to 400 HP. Their feature is energy efficiency and environmental friendliness. Cars of this brand are very popular in Europe and in the northwest of Russia. General Director of Bizon is confident in their great prospects and in the south of the country.
— Valtra tractors are distinguished by an attractive price and exceptional reliability, — said Sergey Sukhovenko. — These machines are widely used not only in the field, but also in airports, where the efficiency of work is very important.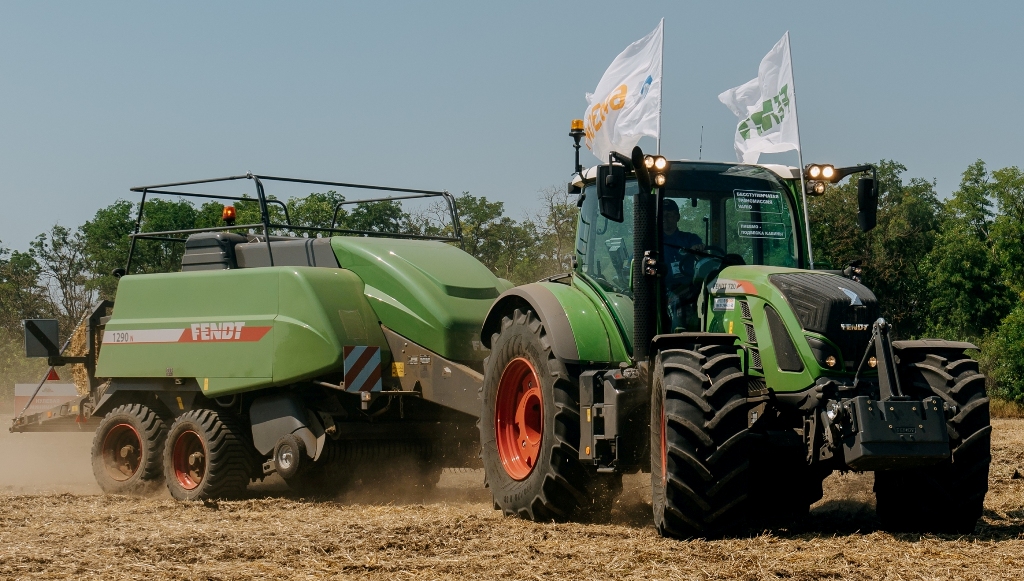 For farms developing livestock farming at the agroforum presented equipment for harvesting feed — new round and bale balers. Plant growers were offered RoGator 1300 °C self-propelled sprayer (370 HP) with boom widths up to 36.5 meters. Tillage machines, sowing machines also took part in field trials, fertilizer distribution systems and machines manufactured by Lemken, Dondi, Gaspardo, Unia and Rauch.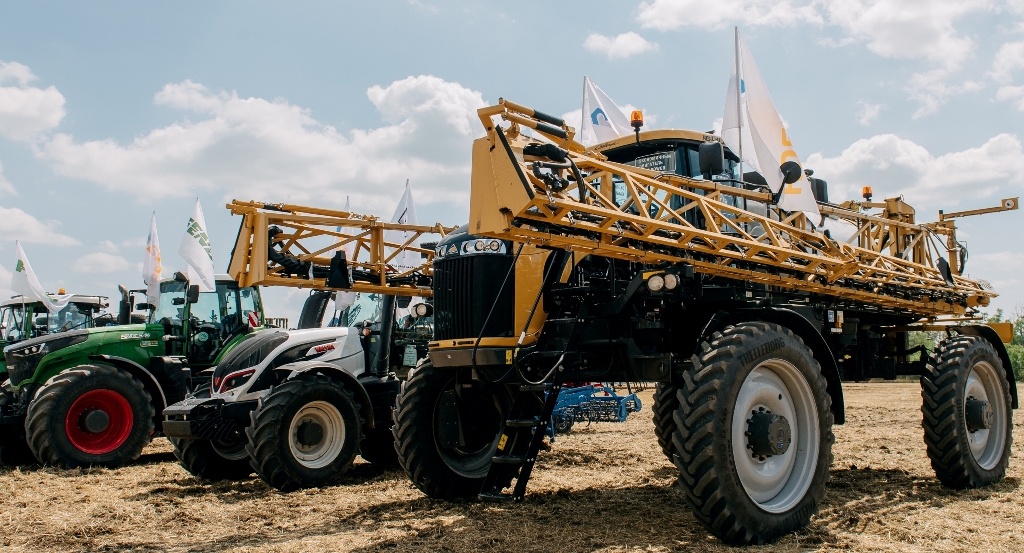 A large-scale demonstration was attended by more than 300 leaders and specialists of the agro-industrial complex. Simple of operation of the Fendt and Valtra tractors, comfortable working conditions and efficiency of the proposed solutions they were able to verify during the demonstration races, test drive and individual consultations with engineers and agronomists.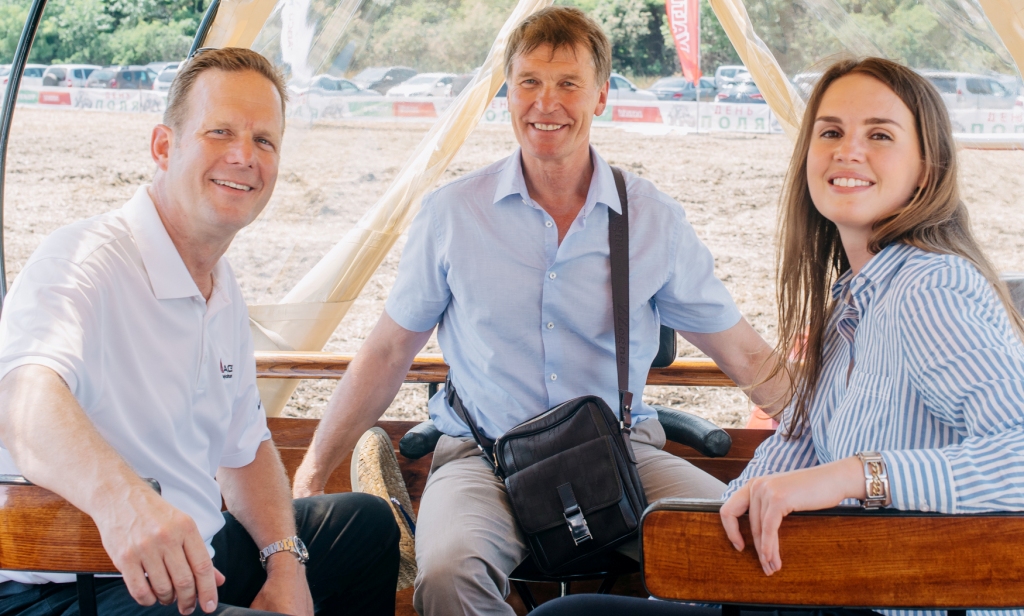 — We set ourselves the goal of offering high-tech equipment around the world, — said Rob Smith, Vice President of AGCO Corporation. — However, the decisive factor success of the corporation, we see a developed and highly qualified dealer network. Company Bizon — our dealer in the heart of agrarian Russia — once again showed a high level organization and sensitivity towards customers. With it, we were able to introduce the results of our work in recent years, demonstrate advanced agricultural solutions and technologies that allow farmers to increase labor efficiency.
See the report of the State TV and Radio Company «Kuban»