Bizon will provide eight Dieci Agri Star 37.7 telescopic handlers to the organizing committee of the races «Formula 1 VTB Grand Prix of Russia 2019». Machines will perform technical assistance functions and to evacuate racing cars that have fallen from the race.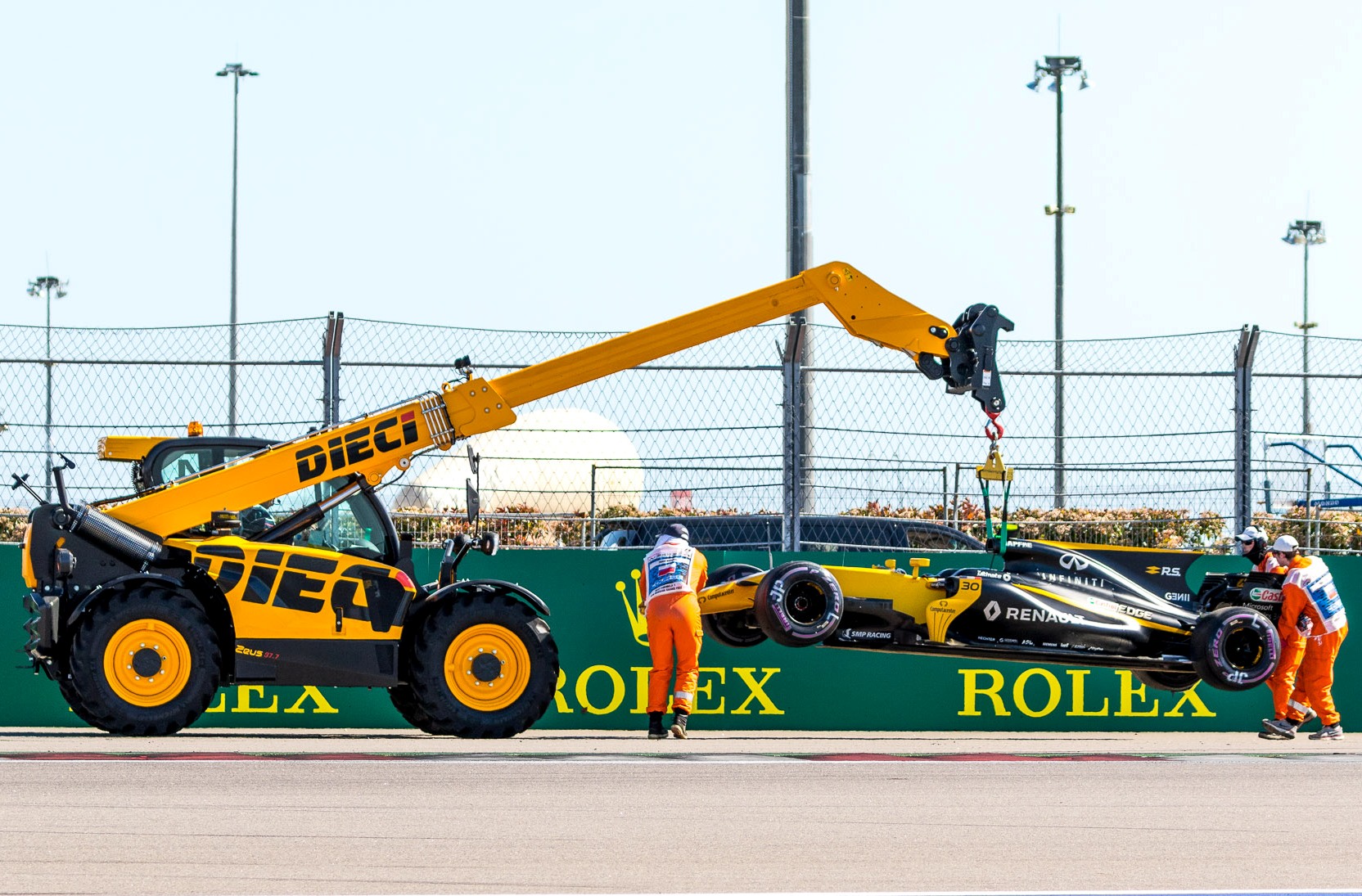 From September 26 to 29 in Sochi will be the sixth Formula 1 Russian Grand Prix. The best pilots in the world on technically advanced fireballs they will fight for victory on the track in the Olympic Park under the scrutiny of millions of fans from all the planet. Sports weekend will be consist of three training sessions, qualification and race, which will determine winner.
During the sports festival to perform the functions of technical assistance to be a telescopic loader Dieci. They will pick up race cars descended from the race, and quickly evacuate to the service track, from where later transported to the pit lane. By the way, Dieci telescopes are the most common a vehicle on all world Formula 1 tracks after fireballs.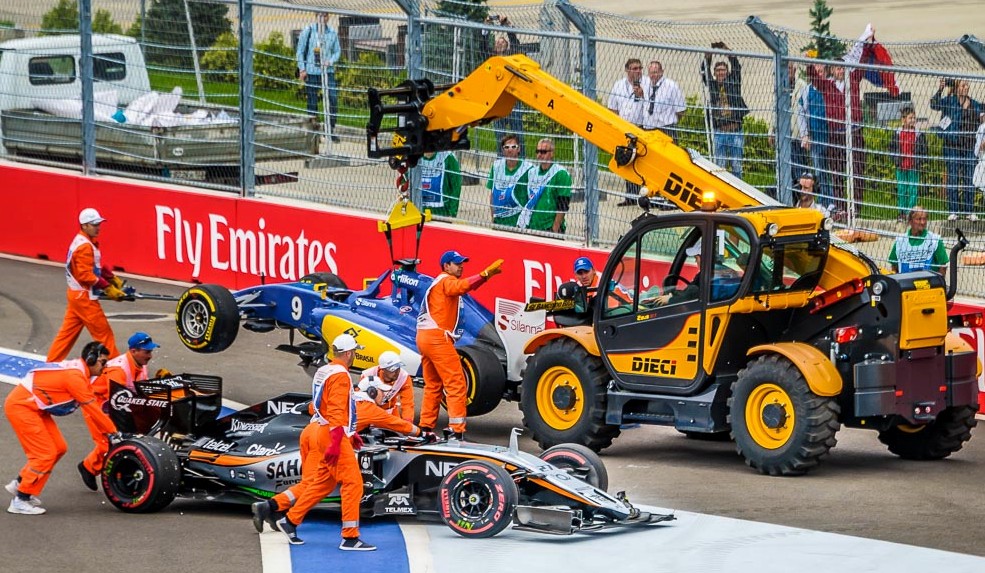 Telehandlers Dieci Agri Star 37.7 are highly manoeuvrable, their movements are smooth and precise. Machines could lift up to 3.7 tons of cargo to a height up to 7.35 meters, have a large outreach. Loaders are equipped with all-wheel drive and full turning wheels (4×4×4 formula). They can unfold on the spot and even move sideways («crab stroke»). Develop a speed of up to 40 km /h.
Today, telehandlers are specially trained at Dieci factory in Italy. They will arrive in Russia on the beginning of September and can be seen on the territory of company Bizon. After solving the tasks assigned to the loaders during the stage Formula 1 World Championship in Sochi, equipment will return to Rostov-on-Don and will be offered the company's customers, among whom there are a lot of fans of the «royal race».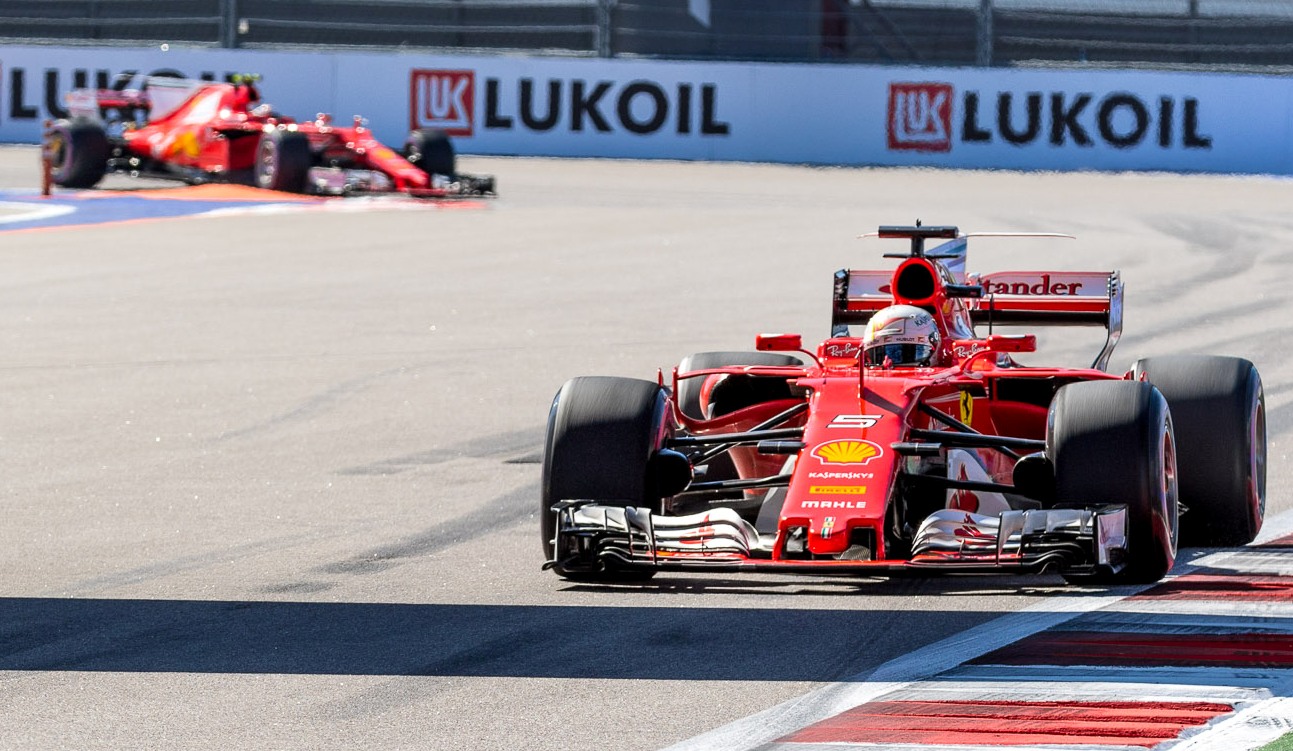 We express our gratitude to the sites www.technomode.ru and www.otrip.ru for the provided Photo.