More and more vineyards strive for complex mechanization production, which will allow you to get a good harvest at minimal cost labor, energy and material resources. To switch to a new technological level need modern machinery and equipment as well. What technique will help reduce the use of manual labor in the cultivation of grapes told the farmers of the south at a demonstration in the Krasnodar territory.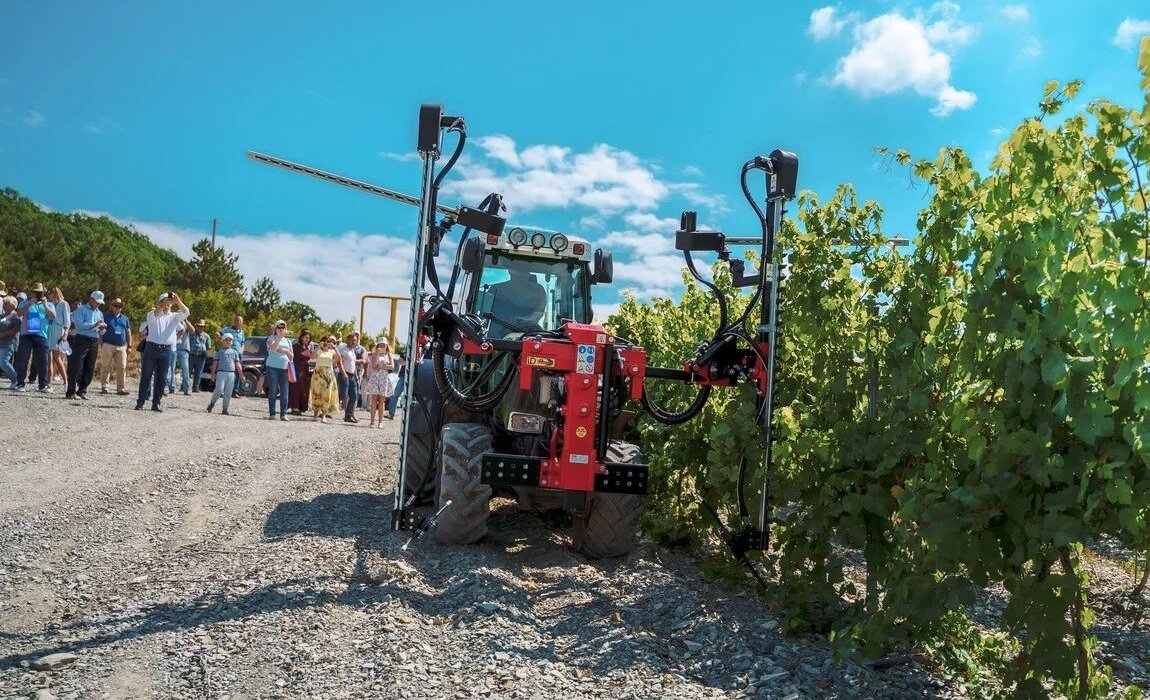 «Abrau-Durso» is one of the largest wine-growing and winemaking enterprises in Russia. Glorious history, striking achievements, high rates of development! The company carries out a full cycle of winemaking — from seedling production to grape processing, education wine and distribution systems.
It was here for a demonstration of high-performance equipment organized by the company Bizon gathered from all over the country, leaders and specialists of others no less well-known vineyards with a total area of more than 20,000 hectares. About significance the events were also mentioned by the participation of top officials of the Spanish factories like Industrias David and TMC Cancela.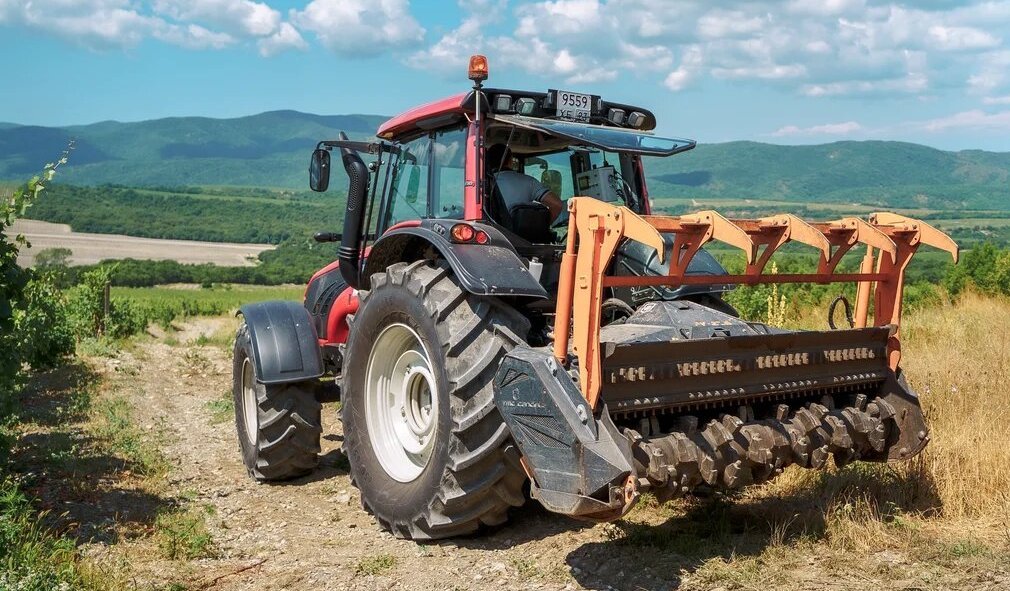 — «Abrau-Durso» is very well equipped technically and actively uses innovative technology, — said Evgenii Pavlenko, head of the imported equipment of company Bizon. — Modern machines help the company work in difficult natural conditions — very difficult rocky soil. Therefore, if the tools coped with it here, then it will be easy to operate in other territories.
The farmers were shown the work of modern fertilizer spreaders for vineyards and gardens, special tools for reclamation and tillage between rows, mowers, pre-cutters, embossing units and mulchers in combination with Fendt and Valtra tractors.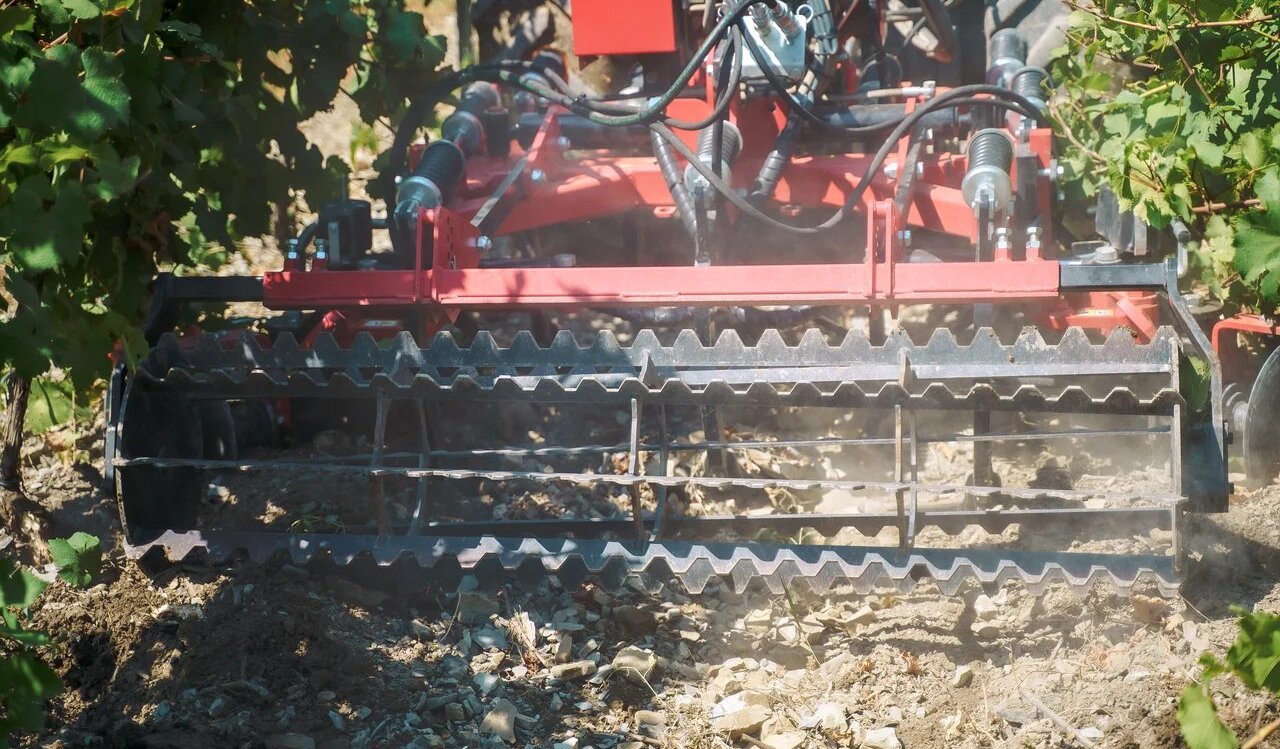 Any agricultural process, can be mechanized, confident in Bizon, modernization of viticulture will significantly save on fuel, technical park, time and labor. At the same time, company Bizon is willing not only to deliver equipment, spare parts and consumables, but also take care of service agricultural machinery and training specialists in advanced technologies.