Ministry of Agriculture and Food Production of the Rostov Region, OJSC Gomselmash and the company «Bizon» have signed a tripartite cooperation agreement. The document provides for joint actions to create favorable conditions for Don farmers in updating the fleet of agricultural machinery.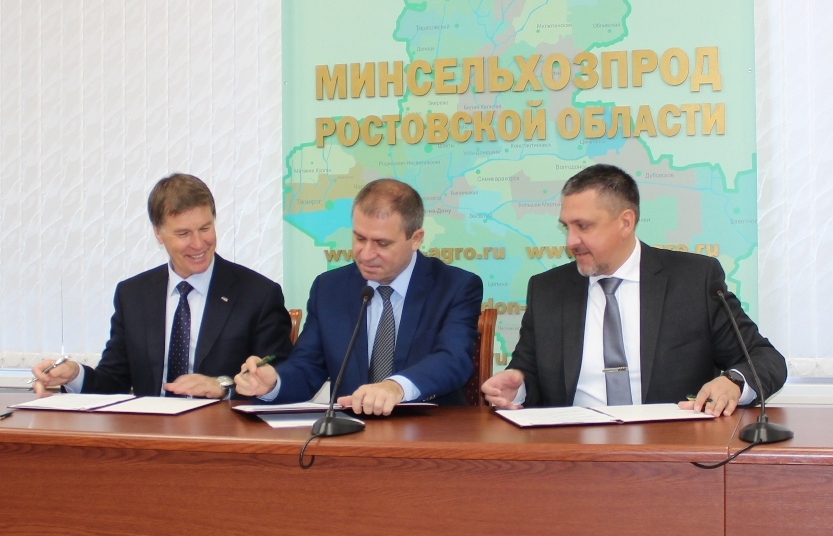 — We are in great need of modern agricultural machines, — said Konstantin Rachalovsky, Minister of Agriculture and Food Production of the Rostov Region. — At least 500 new harvesters should be delivered to the village annually. We hope that now some of these machines will be produced by Gomselmash.
The agreement consolidates the intentions of the parties in long-term cooperation and guarantees the supply of high-quality «Palesse» harvesters to agricultural enterprises in the region, ensuring their timely service and accessories, as well as the provision of special financial terms of the acquisition. In particular, equipment will be sent to farms without advance payments. Moreover, its value will be fixed at the time of the transaction. Farmers will be able to pay for combines after the sale of their products.
-The main goal of agricultural enterprises is not just to grow, but to profitably sell their crops, — said Sergey Sukhovenko, the General Director of company «Bizon». — We offer them rearm, but do not spend money yet. They will receive new combines, and they will be able to pay produce when their products have an acceptable price.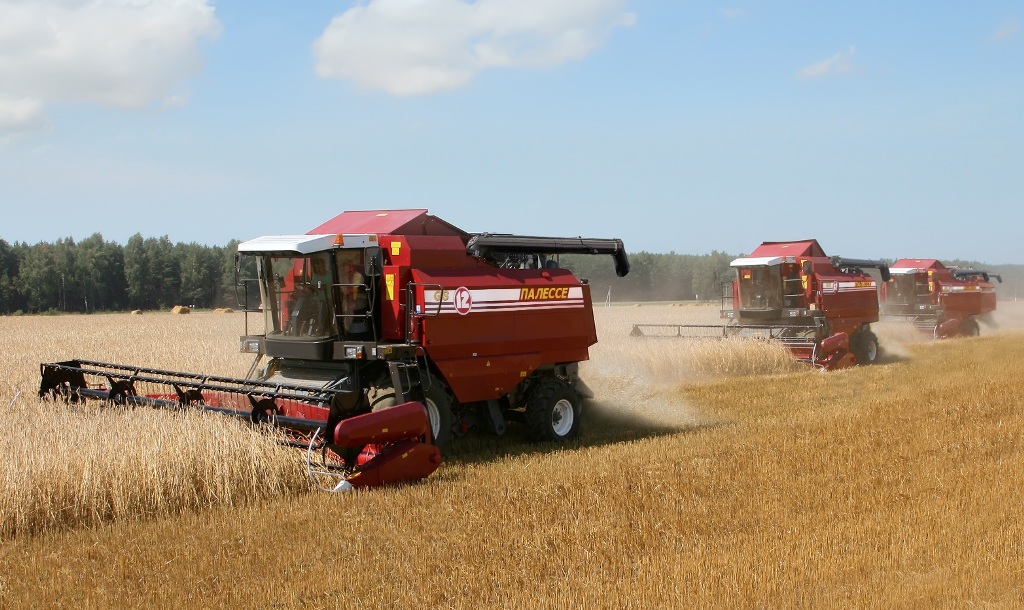 First of all, the beneficiaries of cooperation will be Don farmers who have headed for modernization of agricultural production. The technique will become more accessible for them, and this will affect the cost of production and profitability of agribusiness.
— In the Rostov region we see a great growth potential for our combines and today's agreement is significant for us, — said Alexander Novikov, the General Director of OJSC «Gomselmash». — Agrarians should have a choice. From my part, along with our dealer will do our best to meet their expectations.
Since 2017 the company «Bizon» is a dealer of JSC «Gomselmash» in supply and maintenance of combines «Palesse» in the South and North Caucasus Federal Districts of the Russian Federation. Machines known for their quality and reliability provide fast and economical harvesting at different crop yields, well adapted to work in complex field conditions and with hard-to-reach crops of high humidity. Machines «Palesse» is in demand in small, medium and large enterprises.