Bizon takes necessary measures to protect against from coronavirus infection their employees and customers as well. Here they try to do everything possible to the epidemiological situation did not affect on the work of the company to ensure agricultural enterprises with equipments and spare parts, repair and maintenance services.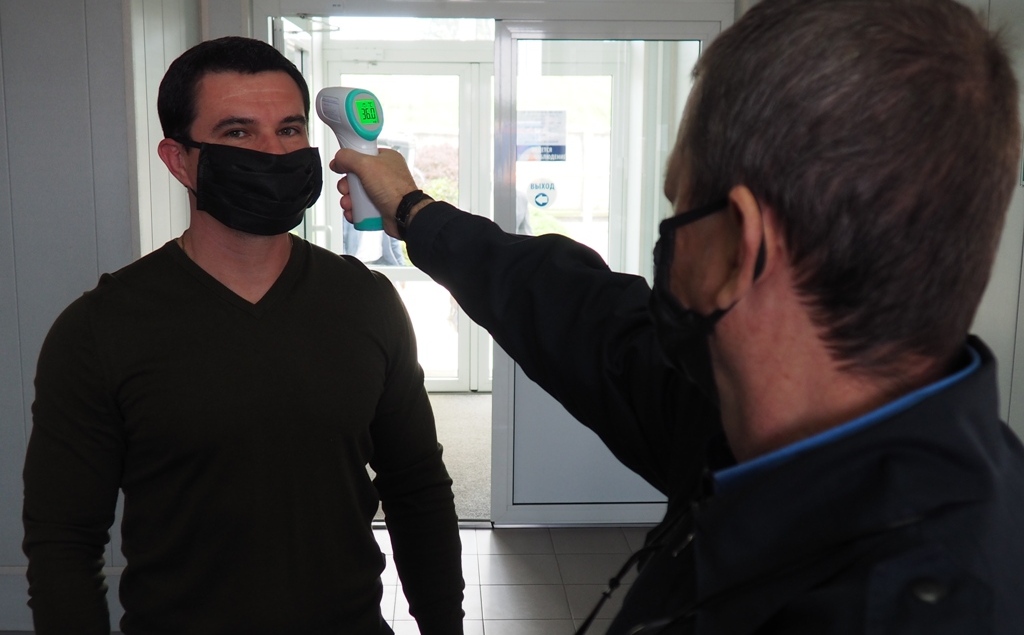 By order of the Governor of the Rostov region, the company Bizon is classified as a backbone organizations that have a significant impact on the economy, employment and social stability. Activities of the enterprise in material technical support for agricultural production is carried out in the work schedule, but in compliance with all sanitary standards.
Back in March, the company introduced a high availability mode. Part of employees (including persons over 60 years) transferred to remote work. In the trade floor a special marking to ensure sanitary distance and eliminate the risk of spread coronavirus infection among clients and employees. Organized measurement body temperature with a non-contact medical thermometer before working day and during. Every two hours, wet cleaning is carried out using disinfectants premises (especially door handles, switches, handrails, general telephones use and other contact surfaces). Twice a day by the radio employees are reminded of the need to observe personal hygiene measures (constant washing hands and treating them with an antiseptic, the use of protective masks and etc.).
Take care of your health, take care of the health of your family and friends!